The Resiliency Experience is a collective effort of leadership practitioners who believe leadership development is the future for Colorado. Learn from the best of the best across the state to support you and your organizations during these uncertain times.
Every Tuesday, Noon – 1P
Upcoming Speakers
September 15, 2020
Everyday Leadership
Bob McNutt spent the last 26 years on an entrepreneurial journey starting several companies. Success came after years of tough lessons, sleepless nights, and relentless stress.  These challenges led him to discovering the book Traction by Gino Wickman, which illuminates The Entrepreneurial Operating System® (EOS®). He implemented EOS® in his own business and was able to clarify his company's vision, gain consistent traction and vastly improve team health. Because of the success EOS® brought to his IT company he now helps implement EOS® for other companies.
September 22, 2020
The "First" of the Five Dysfunctions of a Team and What to Do
International Trainer, Team Effectiveness Consultant, Training Design Consultant, Crucial Conversations & VitalSmarts: Beth Wofson combines twenty years of executive level management with twelve years of consultative and training experience. She worked in a highly regulated, competitive, technology advancing yet customer centric industry leading several departments and over a hundred people to consistently superior results.
September 29, 2020
Spark Purpose
A seasoned executive and entrepreneur, delivering positive impact in both consulting and direct business leadership positions. Brad's purpose-driven advisory and business development experience began with a McKinsey spinoff, then the Boston Consulting Group, now as CEO of Aligned Insight, PBC. His clients have ranged from Fortune 20 multi-nationals to local non-profit organizations and startups. Frequent engagements focus on business development, market development/go-to-market strategy and strategic partnerships, strategic planning, organizational development and leadership.
October 6, 2020
Wendy Huber Certified Daring Way™ Facilitator
E. Wendy Huber is the Rector at St. Peters of  of the Valley, Episcopal Church. Wendy is a "third act" priest after a career as an attorney and consultant specializing in conflict management and dispute resolution. During her career as a lawyer she was executive director for several non-profit organizations. Wendy attended the University of Wyoming and received her undergraduate and law degrees from the University of Houston.  Wendy is certain you can "teach an old dog new tricks"!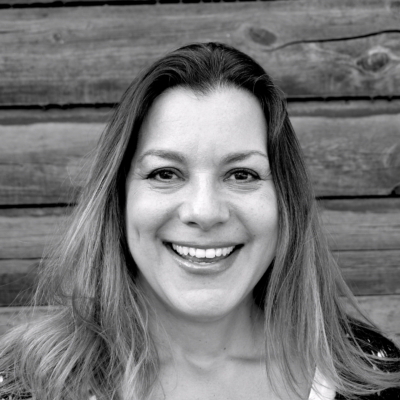 Founder of The Uplift Collective where practitioners blend their perspectives to uplift community. Licensed Life Coach, Speaker, and Facilitator with over 25 years of experience whose mission is to create genuine connection within ourselves and within communities. Through intergenerational and intercultural experiences creating lasting change, brokering harmony, and creating opportunities for belonging. Watch the recording.
Ashley Mauldin, MA, LPC, and Owner of New Awareness Counseling. Founder of Daring Women and Certified Daring Way™ Facilitator Candidate. A Licensed Professional Counselor with nearly a decade of clinical experience. Ashley is certified through the National Board of Certified Counselors and hold memberships with the American Counseling Association and Colorado Counseling Association.
Jillian Livingston blogs about life, locals, and travel on her blog AspenRealLife.com. As someone who has been connecting the professionals of our Roaring Fork Valley together for many years. Her more recent focus has been on Aspen Business Connect, conversations throughout the Roaring Fork Valley meant to create community, induce collaborations and referrals, and to bring together like-minded professionals. 
Michelle creates and leads solutions for clients to navigate change and transition. As a coach, facilitator and consultant for 20 years, Michelle works with individuals, teams and organizations on universal principles for productivity, workability and effectiveness. Michelle's background includes corporate, athletic and personal experiences. Her unorthodox, evolved and customized approach, supports clients on their path toward new levels of freedom and performance. Michelle is a passionate certified executive coach who thrives on integrating with clients for their goals.
More speakers being announced soon!