Greg "Saddiq" Cortopassi; Founder, SOUL Guide and Catalyst. Greg, innovator and entrepreneur, has started and led nine successful businesses. A leader in the field of experiential education, he has been on the forefront of assisting people to activate Healthy Living and Business Practices for over 36 years.
Theresa Anuszewski, AVP Commercial Banking at Alpine Bank. Theresa works with businesses to streamline workflows and enhance cash flow through electronic banking services. She has 20+ years of experience from holding executive positions at a Fortune 500 company, and she has a continued commitment to enhancing leadership skills in both herself and others.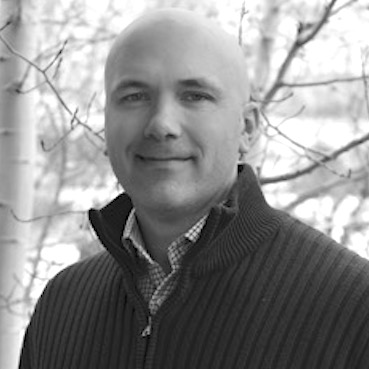 Farr Shepherd | President | Business Development Manager. Farr holds a Bachelor of Business degree in Management and MIS. He has over 18 years of experience in IT, and over 15 years of experience in the AV integration field. Farr built the Decypher brand to become the largest IT Technical Services Company in the Colorado Rockies. Watch the recording.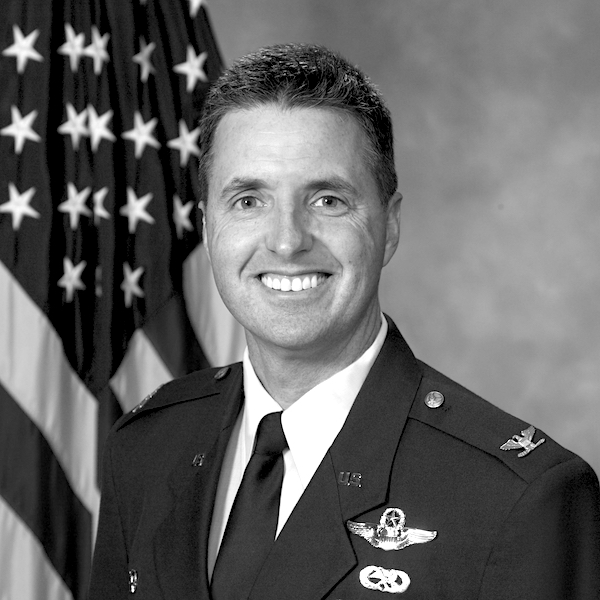 Colonel John "Pierre" Powell, retired Air Force, is the President of a multi-specialty asset management corporation with concentration in wealth management.  With a passion and history of leadership, Pierre started extensively coaching, consulting and training around leadership and high performance in 2015. His personal work has grown from his thesis regarding "crisis" leadership while a National Security Fellow at the JFK School of Management, Harvard. Pierre has been able to test and experiment with the crisis model while leading 4,500 troops in 28 locations in Afghanistan and, more recently, as the deputy director of Higher Education in Colorado.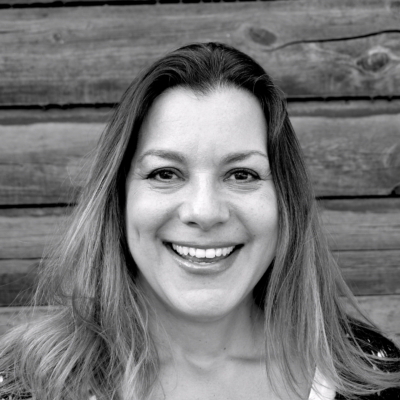 Founder of The Uplift Collective where practitioners blend their perspectives to uplift community. Licensed Life Coach, Speaker, and Facilitator with over 25 years of experience whose mission is to create genuine connection within ourselves and within communities. Through intergenerational and intercultural experiences creating lasting change, brokering harmony, and creating opportunities for belonging. Watch the recording.
Ashley Mauldin, MA, LPC, and Owner of New Awareness Counseling. Founder of Daring Women and Certified Daring Way™ Facilitator Candidate. A Licensed Professional Counselor with nearly a decade of clinical experience. Ashley is certified through the National Board of Certified Counselors and hold memberships with the American Counseling Association and Colorado Counseling Association.
Jillian Livingston blogs about life, locals, and travel on her blog AspenRealLife.com. As someone who has been connecting the professionals of our Roaring Fork Valley together for many years. Her more recent focus has been on Aspen Business Connect, conversations throughout the Roaring Fork Valley meant to create community, induce collaborations and referrals, and to bring together like-minded professionals. 
Michelle creates and leads solutions for clients to navigate change and transition. As a coach, facilitator and consultant for 20 years, Michelle works with individuals, teams and organizations on universal principles for productivity, workability and effectiveness. Michelle's background includes corporate, athletic and personal experiences. Her unorthodox, evolved and customized approach, supports clients on their path toward new levels of freedom and performance. Michelle is a passionate certified executive coach who thrives on integrating with clients for their goals.
Jessica is a retired Nurse Practitioner with 15+ years experience in Trauma, Neuroscience, Pain Medicine – you could say the best that Western Medicine has to offer.  5 years ago she began the very personal journey to understand the mind and body in a much more holistic manner, which led to healing for herself and countless other women who have joined her in her endless quest of learning and applied practice.  She now uses natural medicine and biologically based habits to work with, not against, the bodies' brilliant programming and finds great success in this method.
Watch the recording.
Beatriz Soto is a LEED certified architect with 15 years of experience and a focus on green and sustainable design, she has earned professional acknowledgement in both the US and Mexico, offering professional development training for the US Green Building Council and the Mexican Green Building Council and, in 2007, winning the Emerging Green Builders competition in Colorado to represent the state at the national level in Chicago as an emerging green builder. She grew up in a bilingual and bicultural household, where giving up and conforming to the status quo was never an option. Watch the recording.
Laura Bartels is the Executive Director of the Mindful Life Program and is dedicated to helping people to live meaningful lives with attention and intention through practical, accessible and universal skills.  A background of 20 years in the field of sustainable building and community development offered a valuable foundation and perspective on the importance of inner sustainability. In 2001, after a serious car accident, and many layers of other significant life challenges, Laura began finding the value of meditation and mindfulness to grow through these challenges, finding parallels to her work in sustainability. Watch the recording.
Clark Anderson is co-founder and Executive Director of Community Builders. He has spent the last 15 years helping communities address complex land use, transportation, housing, and economic development challenges. An entrepreneur, seasoned facilitator, and bridge-builder, he's adept at helping people find common ground through informed dialogue and meaningful public engagement. Clark helps communities create a shared vision for the future and identify the strategies and partnerships needed to get there. Clark is also a small-scale developer focused on building "missing middle" housing within his own community. Born and raised in nearby Eagle County, Clark currently lives in Glenwood Springs, Colorado, with his wife, Kayce, and their children, Blu and Rayne. He holds a bachelor's degree in biology from the University of Colorado and a master's in geography from the University of California, Davis.
International Trainer, Team Effectiveness Consultant, Training Design Consultant, Crucial Conversations & VitalSmarts: Beth Wolfson combines twenty years of executive level management with twelve years of consultative and training experience. She worked in a highly regulated, competitive, technology advancing yet customer centric industry leading several departments and over a hundred people to consistently superior results. Watch the recording.
Bob McNutt spent the last 26 years on an entrepreneurial journey starting several companies. Success came after years of tough lessons, sleepless nights, and relentless stress.  These challenges led him to discovering the book Traction by Gino Wickman, which illuminates The Entrepreneurial Operating System® (EOS®). He implemented EOS® in his own business and was able to clarify his company's vision, gain consistent traction and vastly improve team health. Because of the success EOS® brought to his IT company he now helps implement EOS® for other companies.
Elizabeth Drolet is a multimedia Jackie of all trades with 10 years of storytelling experience in broadcast journalism, TV/Video Production, and digital media. She received her BA in Technical Journalism with a concentration in PR at Colorado State University. She was a destination PBS TV correspondent and the content director and on-air personality at KSNO FM in Aspen where she covered stories of tourism, culture and business. Drolet is a recipient of the Colorado Broadcasters Assn. Award of Excellence for an outdoor adventure series that she produced and hosted.  You can catch more of her stories on instagram @elizaventures5. Watch the recording.
E. Wendy Huber is the Rector at St. Peters of  of the Valley, Episcopal Church. Wendy is a "third act" priest after a career as an attorney and consultant specializing in conflict management and dispute resolution. During her career as a lawyer she was executive director for several non-profit organizations. Wendy attended the University of Wyoming and received her undergraduate and law degrees from the University of Houston.  Wendy is certain you can "teach an old dog new tricks"! Watch the recording.
Andrea Palm-Porter, with over 30 years' experience driving strategic growth through strong leadership and relationships. She's has worked in a multi-million dollar media organization, retail industry, and currently in the non-profit & leadership industry as the Executive Director of Roaring Fork Leadership. Certified Coach, Trainer, and Facilitator with a specialty in Emotional Intelligence. Andrea recently researched the topic of resiliency: victim to empowered for her Master's of Organizational Leadership MSA degree. Come learn what she's uncovered.
Amy Schuster is a graduate of Mesa State University and Aspen High School. She is a self-advocate with talent and passion for education and leadership for inclusion for people of all abilities. She is an talented speaker and writer and currently does all of the social media posting, web site management, and organization for Valley Life for All. Amy has faced her share of adversities, and she has learned to be independent. Amy is currently enrolled in the RFL program and wanted to be a part of it because she wants to continue learning, practicing, and enhancing her leadership skills. Going forward, she wants to apply her leadership knowledge and skills into the workforce, social settings and community issues. Watch the recording.
Sandy Schroeder is currently the Vice-President of Valley Life for All. She has 30+ years of experience in public education with Endorsements in Culturally & Linguistically Diverse Education (K-12) and Special Education Generalist, Education Leadership, French, and International Studies. Sandy has delivered a number of educational opportunities for adults who work with individuals with differences and has also worked extensively as an advocate for those with different abilities. Watch the recording.
Tomás Leal is an experienced change strategist and a diversity, equity and inclusion practitioner and consultant. He has worked across organizations to develop and execute global strategies and training that support workforce initiatives resulting in inclusive, high performing and innovative work environments. Watch the recording.
Brad Stevenson, a seasoned executive and entrepreneur, delivering positive impact in both consulting and direct business leadership positions. Brad's purpose-driven advisory and business development experience began with a McKinsey spinoff, then the Boston Consulting Group, now as CEO of Aligned Insight, PBC. His clients have ranged from Fortune 20 multi-nationals to local non-profit organizations and startups. Watch the recording.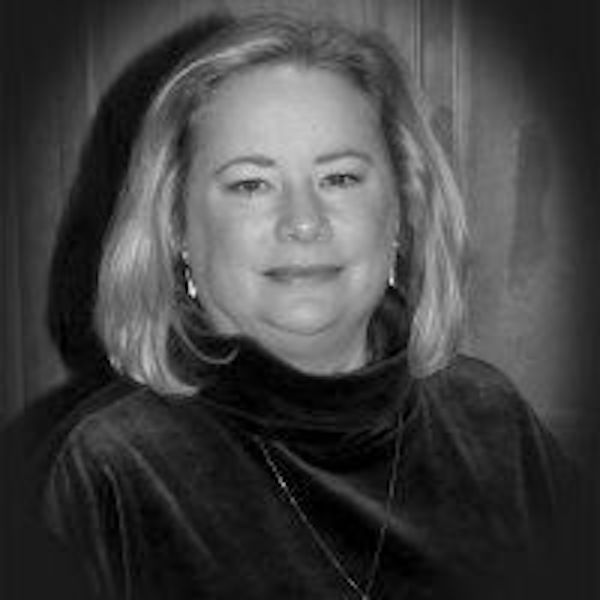 Stephanie is a world-wide published author, accomplished teacher and energy medicine expert. She is also an expert in stress and stress management techniques.
Her clients begin creating and generating a more purposeful and fulfilling life and abundance on all levels. They reduce pain from headaches, insomnia and exhaustion. Stephanie is currently the only energy medicine practitioner in the Colorado Roaring Fork Valley who had Dr. C. Norman Shealy as her adviser while earning a Doctorate of Theology (Th.D.) in Energy Medicine from Holos Graduate Seminary and her Ph.D. in Energy Medicine at Greenwich University. She has recently launched a successful coaching program designed to teach people the four basic self-healing skills and how to easily integrate them into everyday living. Watch the recording.
Using a series of pragmatic tools and questions Michele Follis empowers people to acknowledge their knowing. To create the life and living they know is possible but haven't been sure where to start. Michele is a facilitator of Access Consciousness® What if you woke up each day knowing something else is possible? Eight+ years ago, Michele began incorporating the work of Access Consciousness® into her life and never looked back. It's a set of whacky, weird tools that work for all areas of life, including relaxing the mind and healing the body. Watch the recording.
Accessconsciousness.com
Michelefolliscreates.com
Aaron is the Founder & CEO of Equity Solutions, a justice-focused consulting firm that educates tech professionals and empowers leaders and organizations to create a more equitable society. We encourage justice reform, publish data relevant to the equity space, and create innovative products — featuring Justice Reskill, a first-of-its-kind learning platform for justice-involved individuals. Aaron is a Board Member of Rocky Mountain MicroFinance Institute, a Twilio Champion, an A* member, and facilitator of /dev/color. He currently leads the Equity Initiative for Energize Colorado, acts as the Chair of Inclusion & DEI Track Captain for Boulder Startup Week, was recently named to Colorado's 2020 Inno on Fire list and is active in multiple community workforce development projects.Watch the recording.
Dave Levine coaches people in Functional intuition; the ability to access and leverage the powerful interplay of knowledge, experience and intuition to create exceptional, tangible and practical outcomes. Learn more about Dave by going to davelevine.us
Nicholas is an ordained Minister in the Church of England, where he served as a Priest for 17 years. Now he serves as the Minister for the non-denominational Aspen Chapel. Nicholas has studied many of the 'Wisdom Traditions' and is as much at home with the Tao Te Ching, or the Upanishads, as he is with the 4 Gospels.
Before the church, Nicholas worked in advertising ending up at Saatchi and Saatchi, as a self-awareness trainer and as a broadcaster.
Jess Ewart led a Resiliency Experience about empowering everyone to be a part of the solution during these times of overwhelming news. We are the ones we are waiting for.
During this special session of Love in Action you can expect the following:
1) A few minutes to settle in and a short guided meditation to help center us and prepare ourselves for the information and work ahead
2) A discussion of prescient social impact topics that the group deems important. We will then choose to focus on one topic together.
3) We will build a toolkit for addressing this issue in real time as a collective. Our expert guide, Erica will share tips and techniques for creating the action steps.
4) Some time for sharing, reflection and discussion about the causes, the actions and next steps. We can also agree upon the desired impact and make a commitment to which actions we will take.
Alpine Bank's Aspen President, Mary Ryerson presented "Importance of a Strong Organizational Culture". Mary has been in community banking for 42 years and is also a RFL Alumni from 1995. Employee-owned and locally operated, Alpine Bank has been a part of Colorado since 1973. At Alpine Bank, the employees and the culture make the difference. Many of the employees and managers have been with Alpine Bank for 10 years or longer. This dedication allows Alpine Bank to build long-term community and customer relationships — in fact, many of their original Board of Directors still serve, including Alpine Bank founder and Chairman Bob Young. Alpine Bank has a strong sense of social and environmental responsibility that affects all areas of our operation. Alpine Bank's commitment to the communities served is substantial, and their employees give generously of their time and talents.
RFL Resiliency Experience, in partnership with COVENTURE, is a FREE resource for the community and a collective effort of leadership practitioners who believe leadership development is the future for Colorado.  Mike Lowe, the executive director of COVENTURE, shares how to accelerate organizations economic vitality and human capital in rural communities.
Jessica Junker is a Senior HR Consultant with Cura HR, a Colorado-based human resource consulting company which was founded in 2010 with the vision of ensuring purposeful planning, investment and management of people programs for their Clients. Jessica has 20 years of comprehensive experience in strategic human resources and has worked at large organizations like Vail Resorts, Dish Network, and 24-Hour Fitness. As a 6th generation Glenwood resident, Jessica began her work career at her grandparents' local clothing store and the Glenwood Chamber, so she also understands how every organization is unique and she enjoys collaborating with clients to find the most effective solutions to help them reach their individual goals.
Elizabeth Drolet is a former TV/radio business and culture reporter, producer, and on-air outdoor adventure host turned digital content guru here to help brands define their voice and connect to their tribe. There is nothing Elizabeth likes more than a curious character or carving out an unbeaten path. In the series, Fear.LESS, Elizabeth partnered with RFL to explore topics of emotional intelligence, resiliency, well-being, and more. Watch Fear.LESS by clicking here.